Almost everyone has some hair growth where they would rather be bare. Whether you desire facial hair reduction, bare arms and underarms, or smooth and sexy legs, laser treatments can be an effective way to achieve permanent hair reduction just about anywhere on the body. Men frequently request reduction of the hair of the back, neck, chest, and even beard. And women's "bikini line" and "full or partial Brazilian" permanent laser hair reduction means no more painful waxing and no more nicks, cuts, or razor bumps from shaving.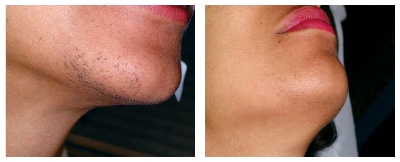 The permanent reduction of unwanted hair typically requires a series of laser treamtent sessions that are customized to appropriately treat your skin type and hair color and quality. Most patients see dramatic reductions in hair growth after only a few treatments.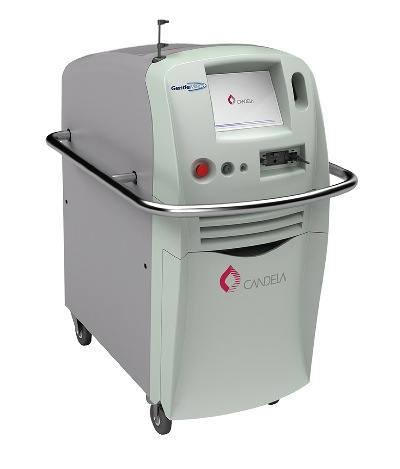 Medical Aesthetics of Woodbury® exclusively uses Candela Lasers, the world's finest lasers, for hair reduction. Unlike many salons and spas where "one laser fits all" and ulnlike facilities that use inferior IPL (Intense Pulsed Light) devise to treat a broad range of patients with a broad range of skin types, at Medical Aesthetics of Woodbury® the appropriate laser is selected for each patient based on his or her unique skin qualities. Whether your skin is White, Mediterranean, Indian, Middle Eastern, Asian, or African-American, Medical Aesthetics of Woodbury® has the laser to treat you safely and effectively.

We offer laser hair reduction for almost anywhere you have unwanted hair. Some of our most popularly requested treatment areas include the:

Legs
Arms
Underarms
Face
Back
Chest
Breast / Nipple / Areola
Bikini area
"Partial" or "Full Brazilian"

Schedule an appointment today at (516) 931-2525 and we'll recommend a customized plan uniquely designed for you!