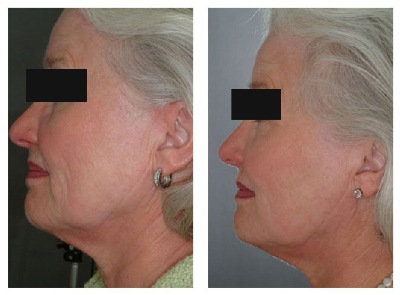 When your skin starts to show signs of aging and sun damage, fine wrinkles and creases become apparent and the skin loses its turgor, or tight resiliency. The skin may become loose and lax, beginning to sag and droop. No amount of exercise or diet will tighten lax skin. And over-the-counter skin creams, firming lotions, and anti-aging preparations simply cannot achieve long-lasting, effective results.

Depending on the degree of wrinkling, creasing, and sagging of the skin, the size and location of the affected area of the body, one's skin type, medical history, and numerous other factors, a variety of non-surgical treatment options may be available to tighten the skin.

For mild to moderate wrinkles and sagging skin, laser treatment is often a very effective modality to reduce the tell-tale indicators of age. For deeper creases and wrinkles, or for more pronounced skin laxity and sagging, combining laser treatments with Thermage, Botox, or such dermal filling agents as Restylane or Juvederm may achieve dramatic results.


Laser skin tightening is a non-surgical procedure, and as such requires no anesthesia, no pre-operative laboratory testing, and no hospital operating room. The procedure is very tolerable and may often be completed in approximately fifteen minutes. Typically, there is minimal to no downtime after the procedure and there are minimal to no restrictions of activities afterwards.

Laser skin tightening may be used throughout the body to reduce wrinkles, firm sagging skin, and improve the structural support of drooping tissue:

● Face
● Neck
● Chin and Jawline
● Chest and Decollete
● Breasts
● Abdomen
● Hips
● Thighs
● Buttocks

Call Medical Aesthetics of Woodbury® and schedule your consultation to discuss whether a laser skin tightening procedure may be right for you.

........................................... (516) 931-2525 ...........................................