The desire to turn back the clock on aging is nearly universal. However, many patients consider an invasive surgical facelift with its requisite hospital admission, complications from anesthesia, incumbent risks, extensive recovery time, and substantial costs, to be a difficult, if not impossible, option.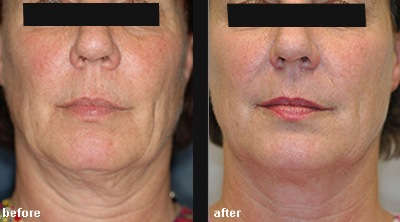 Medical Aesthetics of Woodbury® offers many non-invasive, non-surgical procedures – some of which can even be performed during your lunch hour – to give you the look you desire.


● LASER RESURFACING is used to improve cosmetic flaws including wrinkles,
acne scars, and aging and sun damaged skin. Damaged skin cells are
destroyed and wrinkles are reduced: in their places, younger, fresher, and
more healthy cells are allowed to grow and fill in the matrix.


● MICRODERMABRASION: The diamond microdermabrasion equipment
exclusively used at Medical Aesthetics of Woodbury® operates without the
need for messy, bacteria-laden crystals. The skin is gently abraded and the
damaged cells are exfoliated and removed. Healthy tissue replaces these
damaged cells and the skin appears refreshed, revitalized, and rejuvenated.


● BOTOX and DERMAL FILLERS: Often nicknamed the "liquid facelift," combining
Botox (to relax the wrinkles) with such Dermal Fillers as Restylane, Juvederm,
and numerous other filling agents (to refill the deep creases and folds of aging
skin) can quickly and easily improve your appearance. Additionally combining
these agents with such procedures as Laser Resurfacing or Thermage can take
years off your appearance and give you the look you've been looking for.


● THERMAGE: Medical Aesthetics of Woodbury® only uses the authorized,
factory-original patented Thermage Tips for all of our procedures. Heat is
gently delivered throughout the deeper layers of the skin while safely keeping
the surface layers cool and comfortable. As pre-existing collagen is
reconfigured by the Thermage procedure, and as new collagen production is
stimulated, a tightening of the treated skin and an ongoing improvement in the
quality, texture, and suppleness of the skin is anticipated.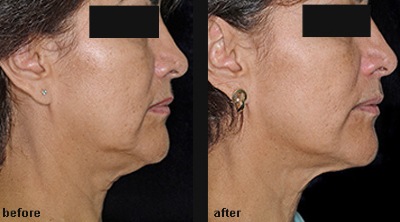 A non-surigcal, in-office Thermage procedure requiring no anesthesia may tighten the skin of the face and neck, reduce sagging, and add definition to the chin and jawline.

We invite you to schedule a consultation at Medical Aesthetics of Woodbury® to discuss your options and help you to decide which non–invasive facelift procedure may be right for you.

........................................... (516) 931-2525 ...........................................