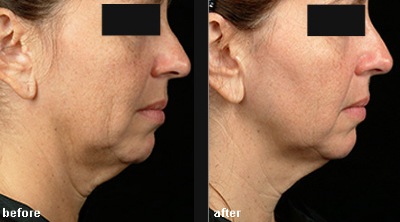 The skin of the neck may lose its natural elasticity with age and with years of sun damage.

Changes in one's weight (including recent weight loss, especially after a period of maintaining a higher weight) may also affect the ability of the delicate skin in this region to retain the tight properties it may have had in one's youth.

Consequently, the skin at the neck may sag creating the appearance of extra folds of skin and thickened tissue.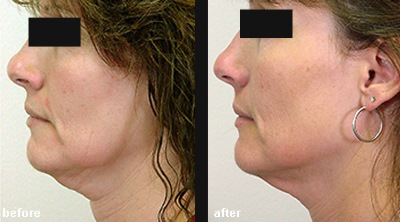 Medical Aesthetics of Woodbury® offers both laser and non-laser approaches for reducing the appearance of the loose, sagging skin at the neck.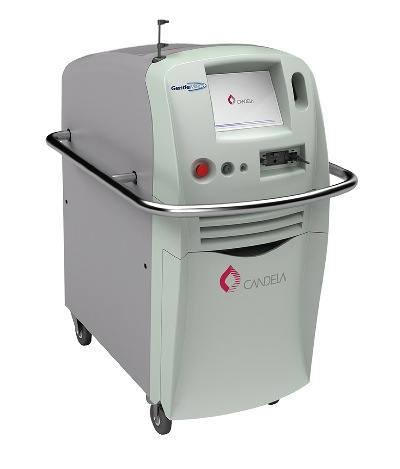 LASER SKIN TIGHTENING of the neck is typically accomplished with one of our Candela lasers. Usually, a series of three to six treatment sessions are required to accomplish satisfactory reduction of neck skin exhibiting mild to moderate sag or laxity. The laser treatments are comfortably tolerated without anesthesia, have minimal post-procedure recovery time or downtime, and take only about 15 to 30 minutes to complete.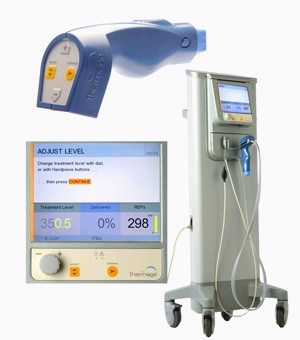 For more aggressive tightening of the skin at the neck, and for patients who have more moderate to severe laxity, THERMAGE may be considered as a sole treatment modality or in combination with laser tightening. Thermage procedures are very well tolerated without any anesthesia and, like laser skin tightening procedures, impart minimal, if any, post-procedure downtime. Unlike laser skin tightening, however, Thermage tightening of the skin of the neck is accomplished with a single, one-time, procedure yielding results which can be more dramatic and longer-lasting than those attained with a laser.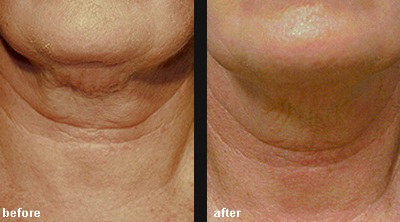 Some of the numerous considerations in choosing between laser and non-laser, or Thermage, reduction of the loose, sagging skin at the neck include the extent of skin laxity one has; how conservative, or how aggresive, one wishes to be in reducing the laxity of the skin; one's desire to minimize the post-procedure recovery time; and the costs of the procedures. Many other factors may be identified that make a patient a more suitable candidate (or sometimes, a less suitable candidate) for a particular procedure.

After obtaining your medical history and examining the quality and laxity of your skin, Dr. Harris Hausen will be happy to discuss your treatment options at Medical Aesthetics of Woodbury®.

........................................... (516) 931-2525 ...........................................