Laughter, sadness, anger and surprise – your face shows all of your emotions to the world. And a lifetime of emotions means your facial muscles have been put to the test, leading to wrinkles, crow's feet, and laugh lines.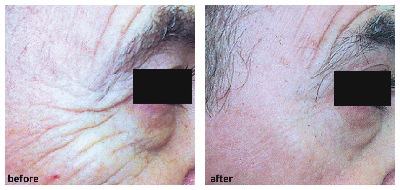 All these signs of emotion can leave you looking older than your years – but thanks to medical research and development, we can now significantly reduce the appearance of these unflattering and age-revealing wrinkles on your face. With BOTOX® Cosmetic treatment, you will be able to see a visible improvement in the wrinkles on your face – and you'll have smoother skin for up to six months.



We administer small injections of Botox (using a very thin needle) directly into the creased or wrinkled area. Most patients do not require any anesthesia for the short procedure (typically lasting five to ten minutes), but if you prefer, local (topical) anesthetics and a Zimmer air chiller (drug-free anesthesia) are available for your comfort.


The purified protein that is the active agent of Botox immediately begins relaxing the facial muscles that are overly contracted reducing the cause of hyperfunctional lines and wrinkles. Visible improvements in the wrinkles are typically seen within three to four days and may continue to improve for the next one to two weeks.

BOTOX® Cosmetic treatments are used to improve:



● Forehead creases (Worry Lines)

● Lines between the eyebrows

● Crow's feet (lines as the outer corners of the eyes)

● Platysmal bands (Neck Bands or lines that look like thick cords running
vertically throughout the neck)

● Lip lines and Perioral lines (lines around the mouth)

● Underarm perspiration reduction (to reduce the need for antiperspirants
and deodorants)



We welcome your coming in and discussing whether BOTOX may be right for you.

........................................... (516) 931-2525 ...........................................