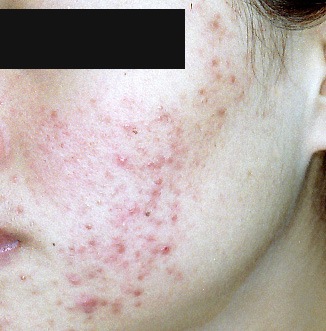 Acne is a serious problem for many people. The social embarrassment it causes, combined with the residual scarring it may leave in its wake, causes both physical and psychological distress.


Over-the-counter remedies and pre-packaged acne care regimens are often ineffective and expensive. In order to manage acne more properly, a combination of treatment modalities, individually designed according to the specific needs of each patient, must often be implemented.




At Medical Aesthetics of Woodbury® acne management is individualized for each of our patients based on a thorough and directed history of the patient's course with the disorder and an examination of the involved areas.


Treatments are designed for the face, shoulders, chest, back, and arms and legs: virtually anywhere acne lesions may reside.

Our treatment protocols may include:

● Antibiotics (oral or topical) to help reduce the acne bacterial populations

● Chemical Peels to cleanse the skin of sebum, oils, and debris

● Microdermabrasion to cleanse the pores, resurface acne scars, and remove
blackheads

● Omnilux Photodynamic Treatments to destroy the acne bacteria atop and
beneath the skin

● Levulan (Aminolevulinic Acid) to aggressively manage severe or cystic acne

● Laser treatments to heat and kill the acne bacteria underlying the skin

There is no reason to suffer needlessly with acne. Call today to schedule a consultation at Medical Aesthetics of Woodbury and we'll discuss the best treatment options for you.

........................................... (516) 931-2525 ...........................................